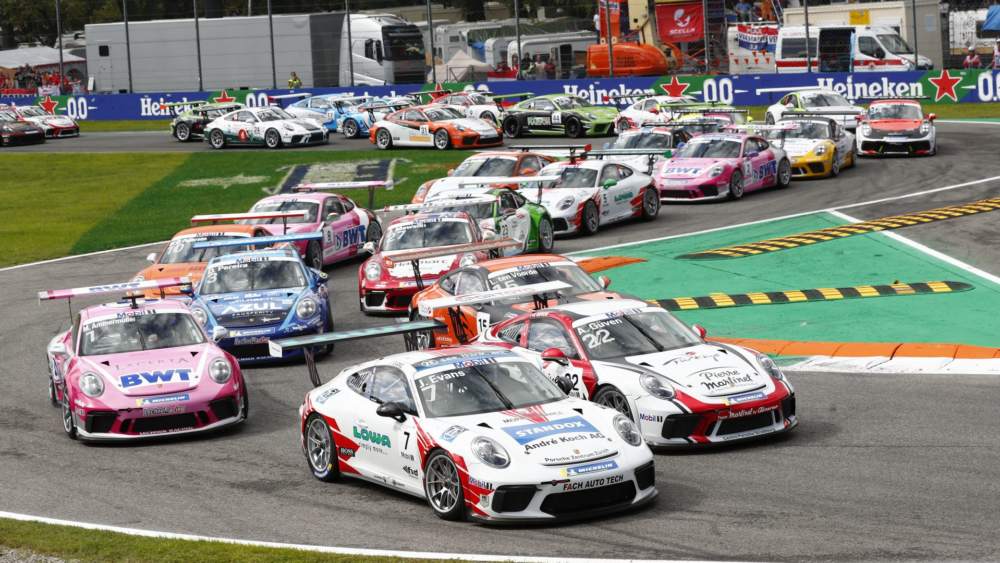 The 2019 Porsche Mobil 1 Supercup season certainly took its toll on FACH AUTO TECH. Despite having a number of successful results to their name in 2019, not everything went to plan for the Sattel-based squad in the international single-make series. In our interview, Alex Fach took a look back at the highs and lows of the past season.
What was your highlight of 2019?
Alex Fach: Jaxon Evans' pole position in Monza, 100%! He had secured his first podium of the Supercup season one week previously in Spa, and now we knew he had cracked it!
Were there any negative moments?
Alex: I tend to put the lows straight out of my mind as soon as they happen, but sometimes races do stick in your head for a while afterwards. The weekend in Silverstone was particularly bitter. We started the race from second and third positions but only managed to finish third and fifth. Failing to grab the win after that qualifying performance was a real disappointment.
What was the biggest surprise this season?
Alex: Our newcomer! This was Kantadhee's first season in a Porsche 911 GT3 Cup and he was already fighting among the top 10. He learned really quickly and performed very well.
How would you summarise the 2019 season?
Alex: Challenging and tumultuous. At the start of the season our goal was to fight for the championship title. When you aren't able to achieve your goal, the season can quickly become very long and very hard.
What does that mean moving into 2020? What will you be looking to achieve in the coming season?
Alex: Our goals haven't changed: We want to be at the front of the field and have a chance at the title. Anyone who knows us will also know that we are only ever happy with first place.