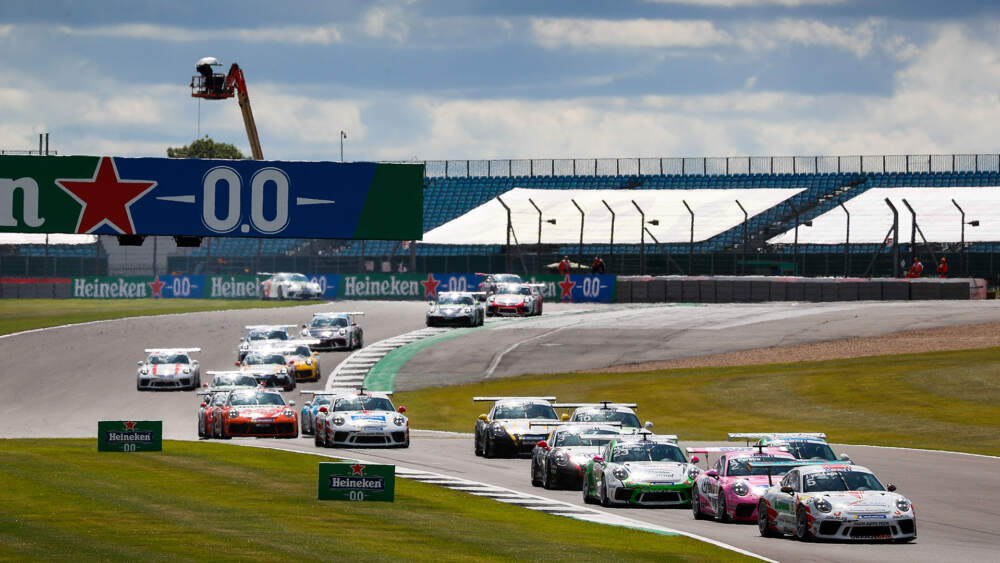 Experienced, ambitious and fully focused: when the Porsche Mobil 1 Supercup begins the 2021 season at the end of May, there'll be a highly promising FACH AUTO TECH driver trio on the grid. Christopher Zöchling, Marius Nakken and Maxime Boulin will be at the wheel of their new Porsche 911 GT3 Cup for its debut appearance on the spectacular Principality of Monaco street circuit.
"Of course, successfully tackling eight races in eight different countries not only demands driving skills but also lots of experience," says Team Principal Alex Fach. "We've found this blend in our driver trio Christopher, Marius and Maxime, who combine talent with the necessary expertise. This enables us to steer confidently into the new season."
A familiar face provides the team with this particular know-how: Christopher Zöchling was already driving for the Swiss squad in 2015. Since the joint one-make debut success, team and driver are a close-knit unit. The 33-year-old Austrian also serves as a Porsche Sports Cup Suisse instructor for Alex Fach's crew. He's very much looking forward to the collaboration: "It's fantastic to be racing together in 2021 and I can't wait to see how the new Porsche drives. I'm expecting good results and points from this year's season."
Norwegian Marius Nakken is another former teammate joining the Sattel-based team and has previously participated in the 2019 Porsche Mobil 1 Supercup for "Team Project 1 – FACH". It will be his fourth international one-make cup season in 2021 and he'll be putting his experience and an extra portion of fighting spirit to good use in the competitive field. "Racing for the team again means a lot to me, because the 2019 season proved we think along the same lines in sport."
Maxime Boulin completes the lineup. "FACH AUTO TECH is not only powerful on the track, but is also an enthusiastic motorsport family – that's convinced me", the 24-year-old explains. Motor racing is a family tradition for the Boulins too, and they have their own race track in Southern France, the Circuit Pau-Arnos. The young Frenchman eagerly awaits the international one-make cup's races: "The opportunity of competing in such a demanding championship also gives me the chance to prove my skills. I'm especially thrilled about starting in Monaco."
The Porsche Mobil 1 Supercup kicks off with race weekend in the Principality from 20 to 23 May. Further stations on the calendar are Le Castellet, Spielberg, Silverstone, Budapest, Spa-Francorchamps and Zandvoort. The season's crowning finale takes place in Monza in September.