Nothing now stands in the way of launching the new season! Alex Fach and his drivers sounded the bell for the new motorsport year at the festive presentation in the Porsche Zentrum Zug.
Rainer Maria Salzgeber, one of the most well-known and popular Swiss moderators, hosted the evening. The 52-year-old sport expert always knew exactly which questions to ask the protagonists and give the guests a deeper insight into the three Porsche one-make series engagements.
"That was a really wonderful evening!", says Alex Fach. "I must clearly say a big thank you to Rainer, whose commitment and unique manner helped make this possible. In addition, the Porsche Zentrum Zug made the perfect location and couldn't have been more lovingly decorated."
The unveiling of the cars which the drivers will be piloting in the 2022 Porsche Mobil 1 Supercup, Porsche Carrera Cup Deutschland and also the Porsche Sports Cup Suisse was undoubtedly one of the highlights. Choice of colors fell again on the classic combination red/white in order to achieve the best possible sponsor logo presentation.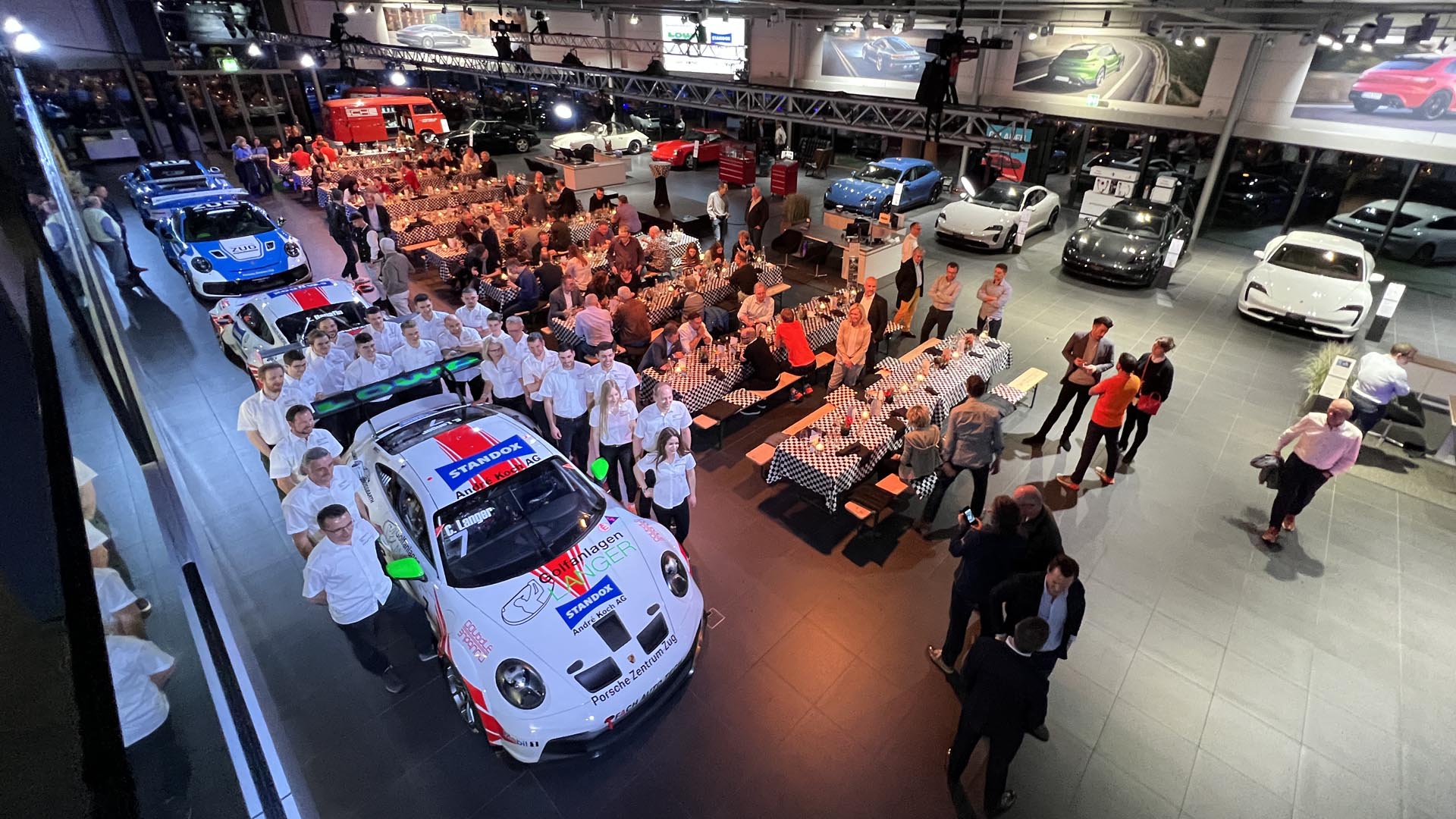 FACH AUTO TECH Sales Manager Reto Andermatt was visibly happy after the event. "It's always a pleasure to gather all partners, friends and customers together", he explains. "And when this also takes place in such a fantastic atmosphere, it's all the nicer. I particularly appreciated the numerous conversations I had with our guests."
An extensive test programme awaits the FACH AUTO TECH squad before the first Porsche one-make series races begin in a few weeks time.