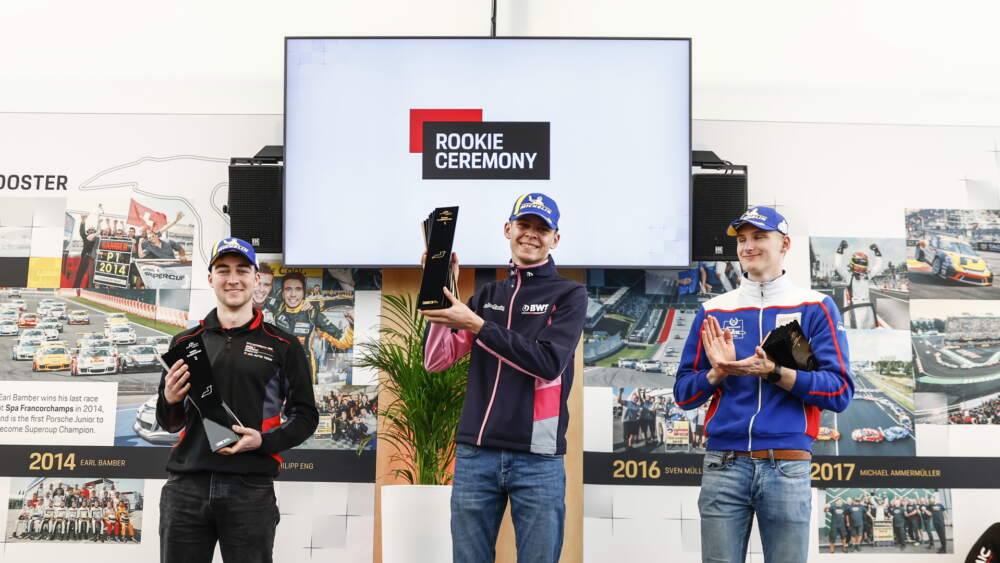 A safety car period at the start, a safety car period mid-race: FACH AUTO TECH drivers didn't have much time to demonstrate their skills in the first race of the year. Lorcan Hanafin, Jukka Honkavuori and Alexander Fach made it nevertheless. It was pouring with rain in Imola, but all three drivers gained ground for the Sattel team.
Lorcan Hanafin provided the Fach squad's best result. The talented youngster made his debut in the Porsche Mobil 1 Supercup and secured a tenth on the grid followed by an eighth place in the race. "A lot of rain on the track isn't anything new for me", joked the 19-year-old, who comes from the British Carrera Cup. In addition, an error-free run and a great deal of intuitive feel on the slippery track brought Hanafin a second in the rookie classification.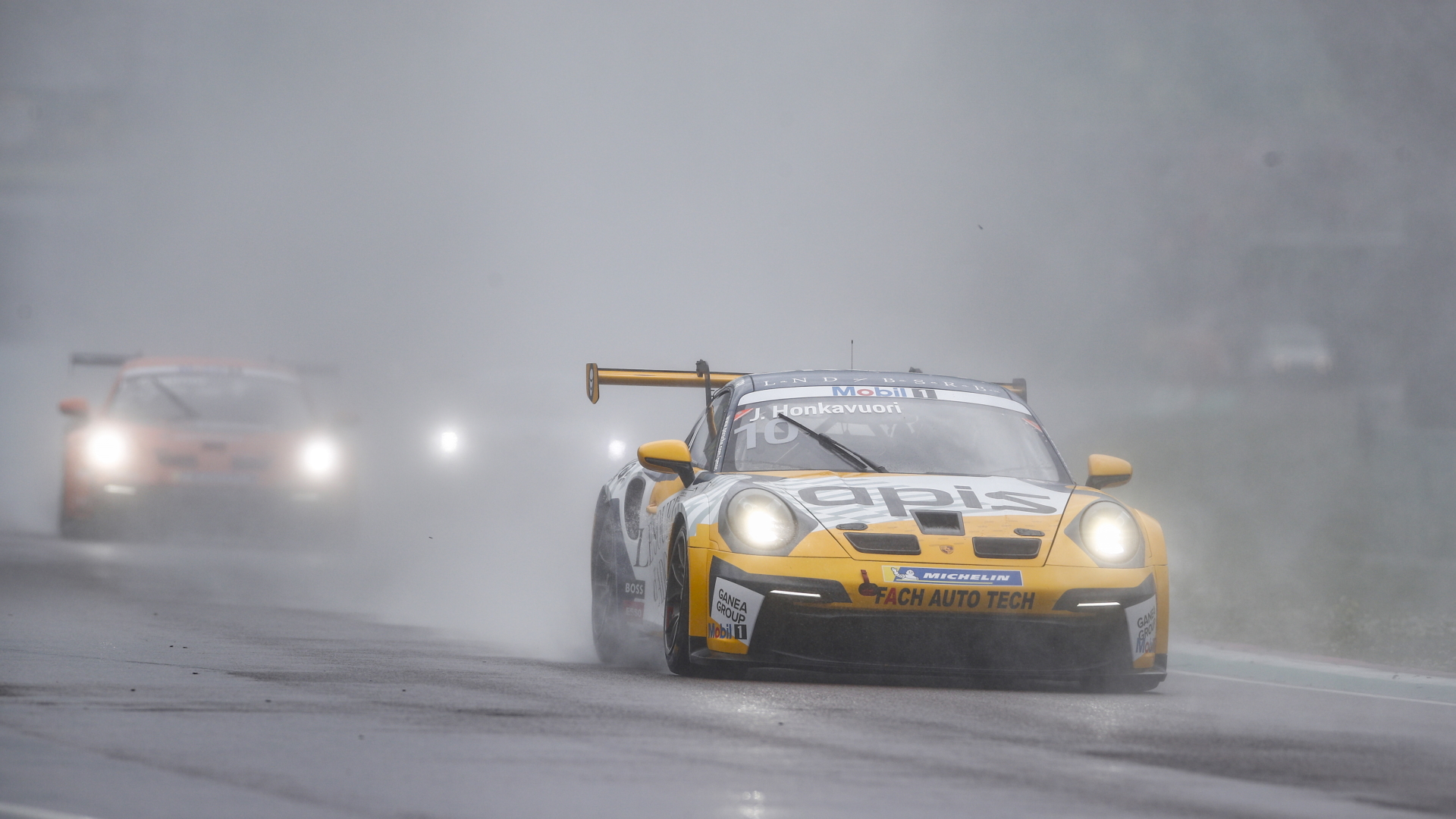 Thanks to his routine and extensive experience, Jukka Honkavuori from Finland also came through the race without any difficulty. He too moved up two positions in the season kick off and crossed the finish line in eleventh place. Team mate Alexander Fach's debut in the most popular of all Porsche one-make series saw him finishing 16th. He also gained positions, while many of his opponents were slipping from the track.
After this first of eight stations in the Porsche Mobil 1 Supercup, the aim is clear: "We aren't satisfied and must definitely improve", says Team Principal Alex Fach. "But for the time being, that was a solid launch into the new season on which we can build. We shouldn't forget that this was the first Supercup race for two of our drivers. And surviving under these conditions is a decent performance."
Next stop after Italy is Monaco, where the second Porsche Mobil 1 Supercup race weekend from 26 to 29 May takes place. Before that, the two opening events of the Porsche Sports Suisse (28 to 30 April at the Red Bull Ring) and the Porsche Carrera Cup Deutschland (5 to 7 May in Spa-Francorchamps) are on the calendar.