FVD Technik GmbH is the world's largest retailer for Porsche tuning equipment, accessories and spare parts. Here you can find everything your heart desires. As exclusive Swiss partner, we from FACH AUTO TECH offer you access to the entire FVD product range and organize the conversion of your vehicles.
Services
Spares and tuning parts
Whether you want spare parts for a limited edition or tuning parts for your favourite vehicle, we offer you access to all FVD's current products.
Tools
Havn't got the right tool for assembling your latest FVD purchase order? No problem, we have a comprehensive range of all kinds of special tools in stock.
Vehicle alterations and conversions
Do you want to upgrade your Porsche, but don't have the technical know-how? At FACH AUTO TECH, we can alter and convert your vehicle in no time at all.
Vehicle accessories and maintenance
Do you need care products for the paintwork or interior? We have the entire FVD range of car accessories for your vehicle in stock.
Clothing
The right clothing is especially important in the cold season. The FVD online shop offers you a selection of suitable jackets for your next tour.
Your Contact Person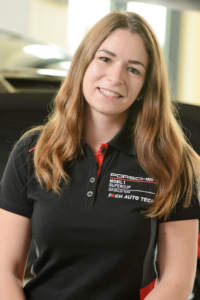 Nadin Eichenberger
Sales FVD Technik GmbH
neichenberger@fach.ch